PRESS RELEASE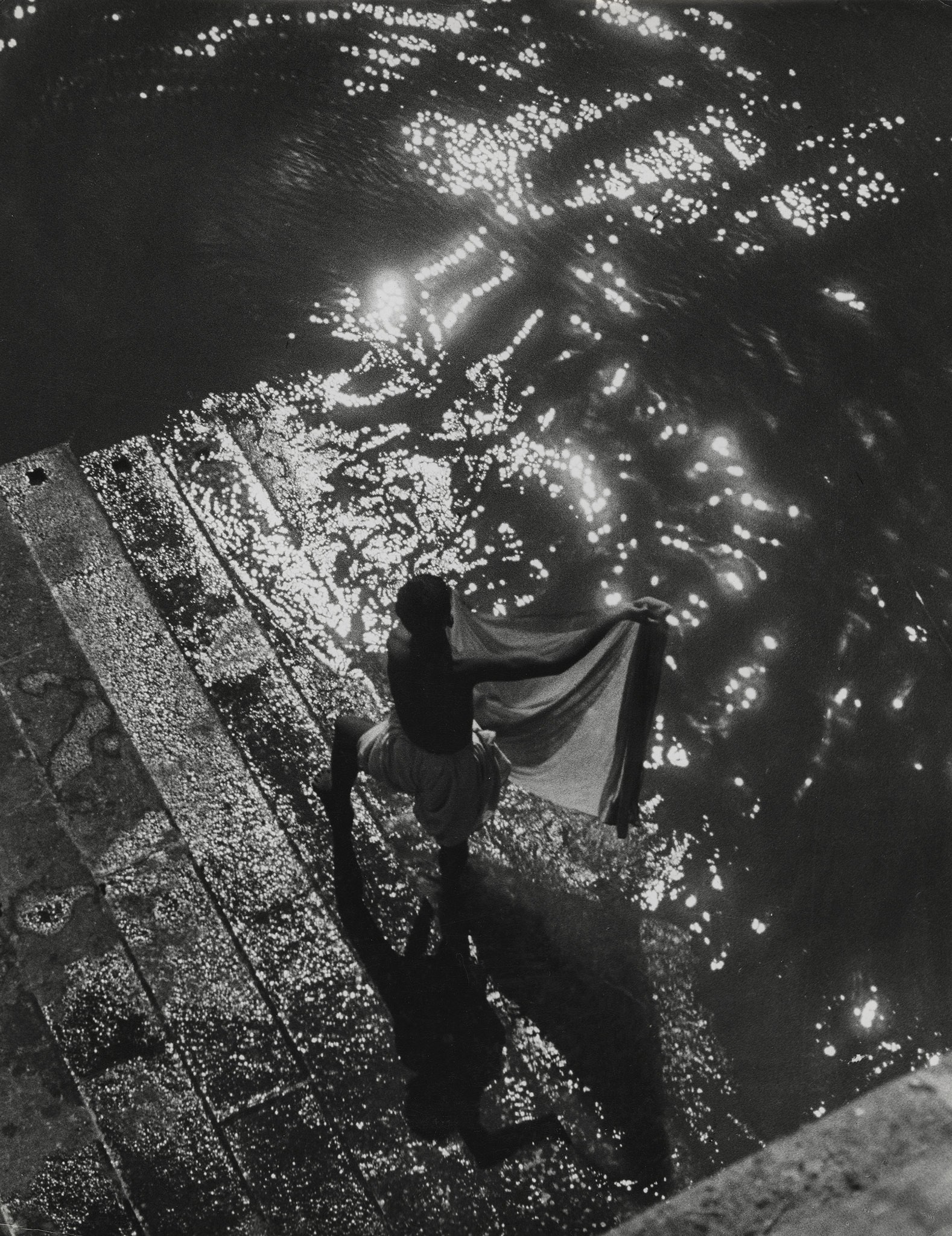 Ferenc Berko
Jun 21 – Aug 19, 2016
Gitterman Gallery is proud to present an exhibition of vintage black and white photographs by Ferenc Berko (1916-2000) from Tuesday June 21st through Friday August 19th. Gallery hours will switch from Tuesday–Saturday to Monday–Friday after July 4th.
Ferenc Berko had a dynamic modernist vision that was informed by his exposure at a young age to László Moholy-Nagy and Bauhaus ideas. From the early 1930s through the early 1950s, Berko lived in many different countries and explored a range of expression through photography: the magic of the everyday, intimate nude studies, photograms and solarization. Berko said: "it's about discovering the shape, discovering the pattern, the form. It's the beauty."
Ferenc Berko was born to a Jewish family in Hungary in 1916. Following his mother's death in 1921, Berko moved with his father and his sister to Dresden, Germany. At the age of twelve, with his father's health deteriorating, Berko was adopted by a family in Berlin. His foster parents gave Berko his first camera and encouraged his creative pursuits. His foster mother, in particular, was a patron of the arts and many well respected modernist figures at the time, like Marcel Breuer, Walter Gropius, and László Moholy-Nagy, would often visit their home. Berko was especially influenced by Moholy-Nagy, who became a friend and mentor.

In 1933, with the growth of anti-Semitism in Germany, Berko was sent to England to finish his studies in philosophy. While in London, he became active in the photography and film circles and learned from Emil Otto Hoppé. Following school, Berko moved to Paris where he continued to collaborate with his wife Mirte on a series of nude photographs. In 1937 he made a trip back to Hungary and photographed Jews in Budapest. In 1938, with Nazi influence on the rise, Berko moved to India to become a filmmaker. Beyond learning cinematography, he experimented with the photographic process, creating photograms as well as prints with multiple negatives, while at the same time continuing his passion for investigating the world through an eye for beauty and form.

Moholy-Nagy invited Berko to teach photography and film at the New Bauhaus, the Institute of Design in Chicago. Unfortunately, Moholy-Nagy died just before Berko arrived in 1947. Berko's work in Chicago focused on the abstraction of the urban landscape, continuing his interest in modernism, while developing work that had a direct dialogue with the current developments of Abstract Expressionism. Berko moved to Aspen in 1949. In Aspen, Berko's visual and intellectual palettes were nourished; he had finally found a place where he felt both respected and inspired.

Berko's work has been collected by the Amon Carter Museum of American Art, Fort Worth; Bibliothèque Nationale, Paris; Center for Creative Photography, Tucson; International Center of Photography, New York; Musée d'Elysée, Laussane; Museum of Modern Art, New York; the Metropolitan Museum of Art, New York; Museum Ludwig, Cologne; and Virginia Museum of Fine Arts, Richmond. Near the end of his life, 60 Years of Photography: The Discovering Eye (Edition Stemmle, 1995) and Berko: Photographs (Graphis, 1999) were published.