PRESS RELEASE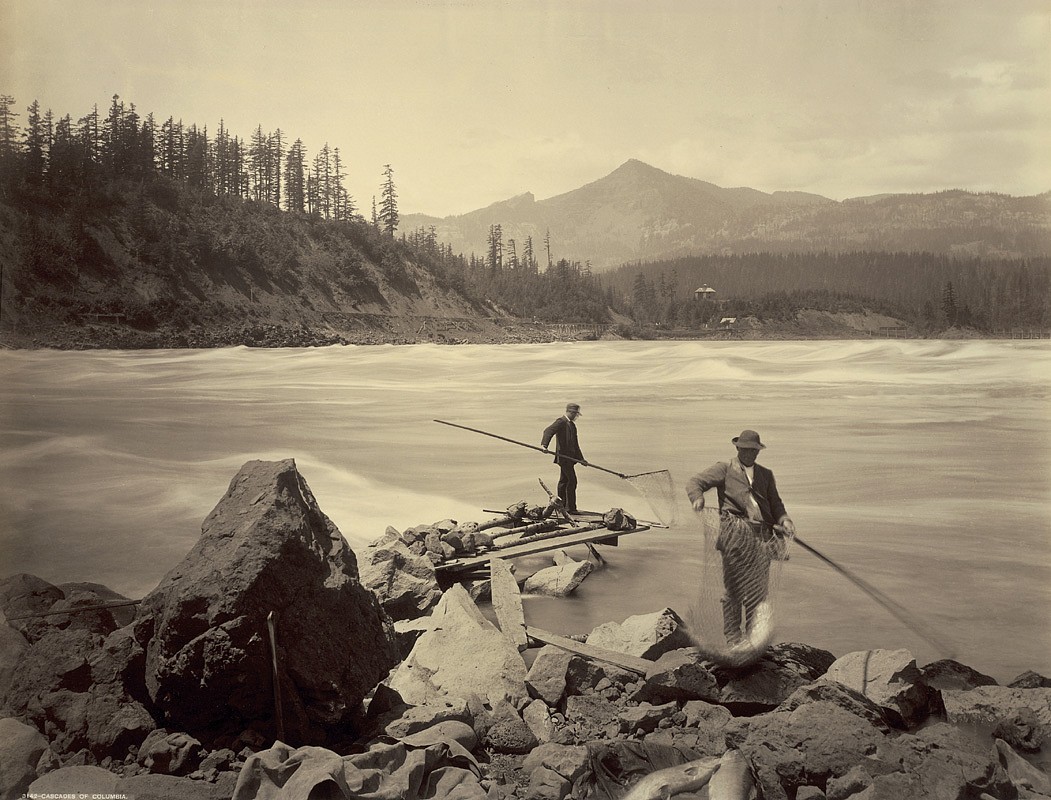 Celebrating the American West: 19th Century Mammoth Plate Photographs
Feb 7 – Apr 29, 2006
Gitterman Gallery is proud to present an exhibition of 19th century American, mammoth plate photographs by Carleton Watkins (1829-1916), William Henry Jackson (1843-1942), and Frank Jay Haynes (1853-1921). This exhibition offers a rare opportunity to view so many objects of distinction together in a gallery setting. It will open on Tuesday, February 7, with an opening reception from 6 p.m. to 8 p.m.
The 19th century in America was an era of exploration. As the country's boundaries rapidly expanded, so did the dimensions of the photographic print. Using mammoth plate cameras that held glass negatives as large as 18 x 22", Watkins, Jackson, and Haynes produced enormous, stunning views of the majestic western American landscape. While these photographers worked in many capacities—as government employees, documentarians, and private entrepreneurs—they were always artists in the truest sense, pushing the limits of their medium to produce exquisite expressions of their subjects.
The three photographers represented here offer an ideal cross-section of photographic production in the 19th century American west. Watkins was an artist of singular vision, producing exhibition size photographs that challenged the supremacy of landscape painting. Jackson was employed by the U.S. Geological Survey from 1870-78, and by railway companies thereafter, producing images of the scenic railroad routes that enticed travelers and settlers to head west. The slightly younger Haynes was the quintessential entrepreneur: he successfully negotiated for sole photographic operating rights in Yellowstone, the nation's first National Park. Their photographs are the result of the convergence of art, nature, politics, and commerce.
The splendor of the American west provided a seemingly endless supply of picturesque views. Yet, transporting the proper equipment to photograph those views was often quite complicated, and many prints and negatives were victims of rough carriage rides, bad weather, or tricky chemistry. Some that survived the initial stages were lost to natural disasters much later: Watkins lost almost everything in the San Francisco earthquake of 1906. The rare prints that do survive today are, therefore, both precious documents of a fading past and images of timeless appeal. In these pictures, the expansive beauty of the western American wilderness meets the emerging industrial world. The oversized photographs picture waterfalls, railroads, and mining towns with a level of detail that is just as impressive today as it was to the 19th century public.