PRESS RELEASE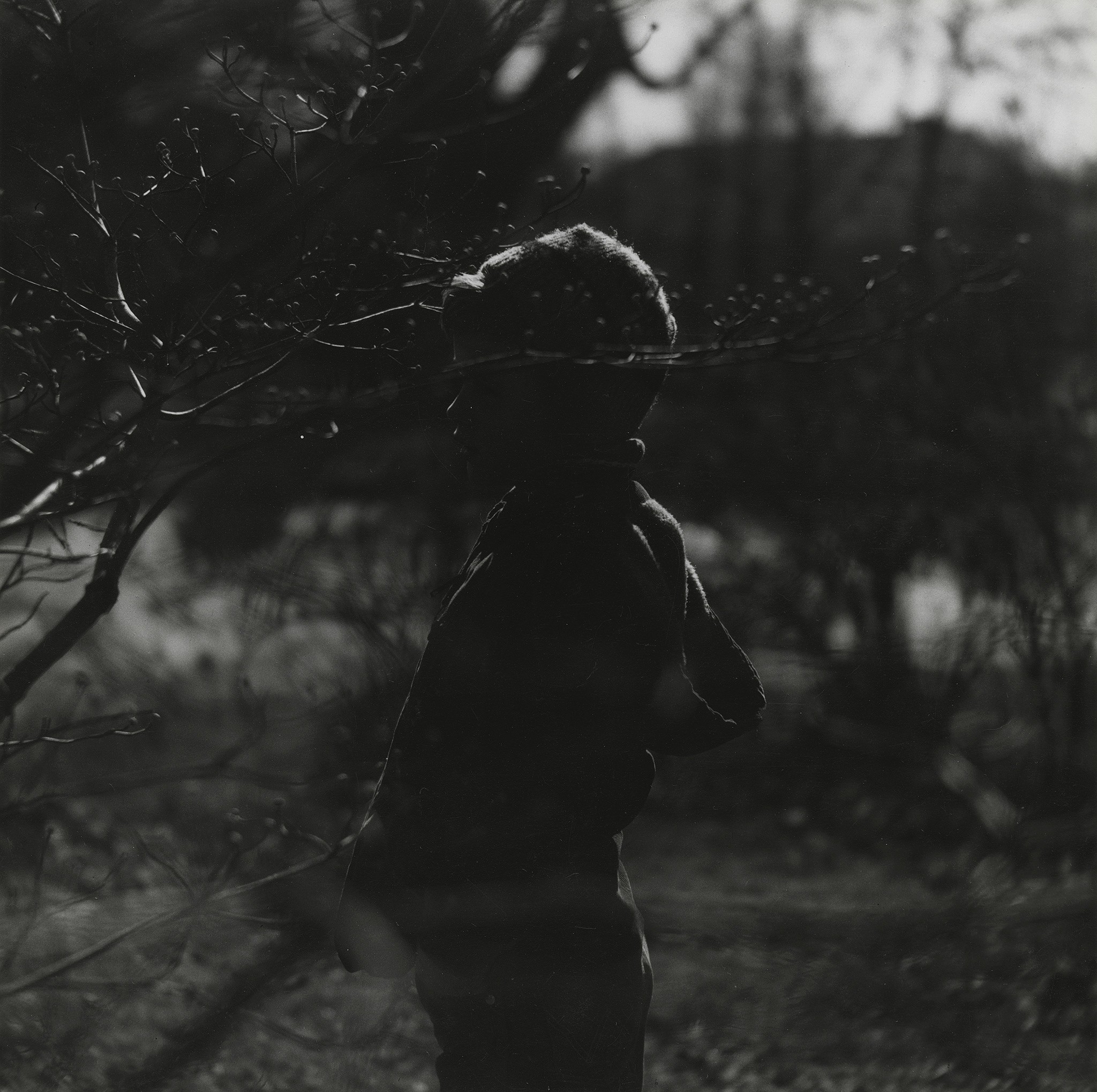 Ralph Eugene Meatyard
Sep 14 – Nov 19, 2011
Gitterman Gallery is proud to present an exhibition of vintage black and white photographs by Ralph Eugene Meatyard. The exhibition will open on Wednesday, September 14th and continue through Saturday, November 19th.

The core of this Ralph Eugene Meatyard exhibition comes from a private collection that represents the breadth and soul of Meatyard's work. One part of the exhibition focuses on the figurative, while the other showcases the ways in which Meatyard explored beyond the traditional photographic perspective. A voracious reader, Meatyard was exceptionally curious about a range of subjects and created diverse bodies of work that he would return to throughout his life. Spirituality underlies his often haunting and complex imagery. His experience as an optician gave him knowledge about lenses and vision that informed his work as a photographer, as did his interest in philosophy, especially Zen. This exhibition includes work from several of his bodies of work, including Motion-Sound, Zen Twigs, Light on Water and Romances.

Meatyard was born in Normal, Illinois in 1925. After a brief stint in the navy following high school, he received his optometry license through the G.I. Bill and then joined an optical firm in Lexington, Kentucky, which happened to also sell camera equipment. It was there that Meatyard bought his first camera in 1950 in order to photograph his newborn son.

In 1954 Meatyard joined the Lexington Camera Club, where he met Van Deren Coke. Coke encouraged Meatyard that photography could be about more than simply making a good image, it could be a means of expression. Meatyard also attended workshops and connected with renowned photographers of the time, including Minor White, Aaron Siskind and Henry Holmes Smith. He enjoyed friendships with writers Wendell Berry, Guy Davenport, Thomas Merton and Jonathan Williams. When he opened his own optical shop Eyeglasses of Kentucky in 1967, he covered his walls with up-and-coming photographers' work.

Tragically, Meatyard died from cancer in 1972 at the age of 46. Though only two books were published during his lifetime, numerous monographs have been published since his death. Most recently, Radius Books published Ralph Eugene Meatyard: Dolls and Masks in conjunction with the exhibition at the Art Institute of Chicago (July – September 2011), which will travel to the De Young Museum in San Francisco and the Philadelphia Museum of Art over the next year.