PRESS RELEASE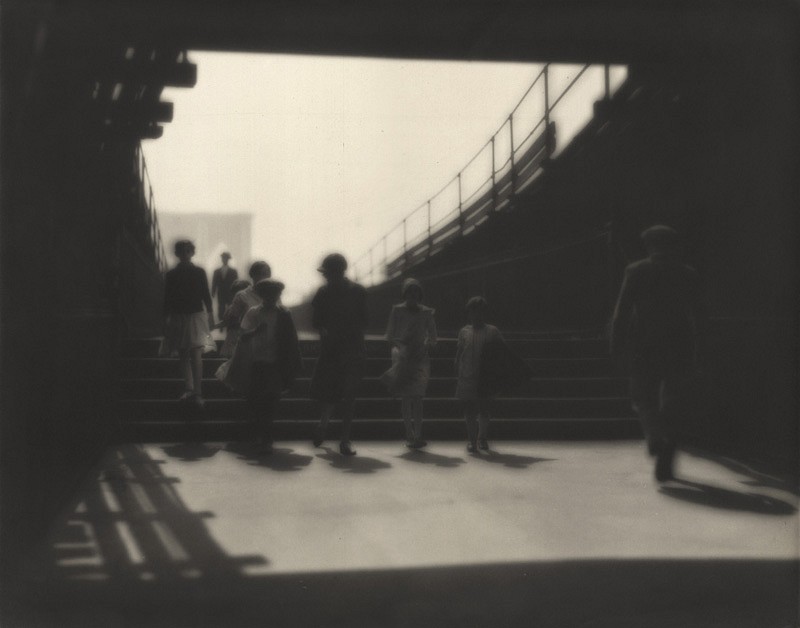 William Richardson
Mar 7 – May 5, 2007
Gitterman Gallery is proud to present an exhibition of vintage black and white photographs of New York City from the 1920s by William D. Richardson (1876 - 1935).

Born in Jackson, Michigan in 1876, William Richardson was a chemist and had a passion for nature. Not surprisingly, he embraced photography as a medium of exploration and expression.
Educated in Chicago, he served as chief chemist for Swift & Company, and built a rustic country residence in the nearby dunes of Indiana which is now the site of the Richardson Wildlife Sanctuary.

His pictorialist photographs of nature were exhibited in numerous salons, from his local Camera Club in Chicago to international venues including London, Paris, and Tokyo.
This exhibition presents a rare selection of his photographs of New York City, which he visited in the 1920s. The prints are 16 x 20 inches and printed on matte surface paper from the period.
Even among the man-made grandeur of the city, Richardson paid close attention to the natural majesty of sunlight and its transformative effect on the buildings and people. In his work, light signals the dawn of a period of rapid growth in the city as is streams through the windows of Grand Central Station, transforming it into a cathedral-like interior, or dramatically silhouettes a group of people on the Brooklyn Bridge.
The Richardson Archives are located at the Westchester Township History Museum in Chesterton, Indiana.