PRESS RELEASE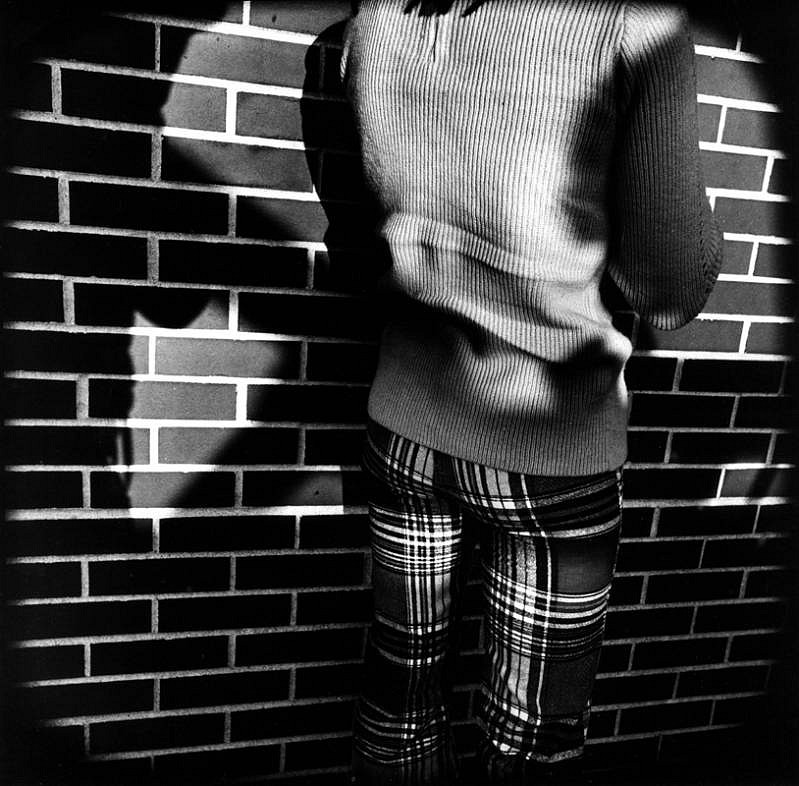 Charles H. Traub
Sep 22 – Dec 2, 2006
Gitterman Gallery is proud to present an exhibition of vintage black and white street photographs from the 1970s by Charles H. Traub (b.1945). The exhibition is concurrent with the release of the book Charles H. Traub (Gitterman Gallery, 2006) which includes 40 pages, 33 images, and an essay by Marvin Heiferman. The opening reception for the artist and book signing will be Thursday, September 21st from 6 to 8 p.m.

Charles H. Traub once used a lens shade one size too small for his square-format camera. The vignetting caused by the mistake emphasized the intimate perspective of the photographer's vision. The square format and proximity to his subjects charged his images with an immediacy that celebrated the character of the times.
Marvin Heiferman in his essay, What's Goin' On, further explains Traub's individualistic style:
Photography gave Traub the freedom to get close, really close to people which, given the narcissism of the time, was an opportunity they mostly welcomed. Making pictures was a way for him to punch up and elevate his every day experience, and to capture the humor, friction, and sexiness of a hyperactive and visual world characterized by the sheen of polyester, the buzz of conflicting patterns, conspicuous displays of head and body hair, and unexpected and beautiful interactions of shadows and light.
Charles H. Traub received his master's degree at the Institute of Design in Chicago studying with Aaron Siskind, Garry Winogrand, and others. From 1971 to 1978, Traub developed and chaired the Department of Photography at Columbia College in Chicago. In 1978 he moved to New York City where he directed the prestigious Light Gallery. For the past 18 years, while continuing to work as a photographer, Traub has been chair of the MFA Photography, Video, and Related Media Department at the School of Visual Arts in New York.
His work has been exhibited and collected by numerous institutions. Traub has edited, co-edited, and written many books on photography, its history and critical thought, most recently, Education of a Photographer, In the Still Life and In the Realm of the Circuit.
Please note: Charles H. Traub will also have an exhibition at Daniel Cooney Fine Art (511 West 25th Street, #506 New York, NY 10001) of his color photographs from the 1980s entitled Indecent Exposure, from November 16, 2006 – January 6, 2007.


Press Coverage:

PHOTOGRAPH

The New Yorker

Art & Antiques and The Village Voice

The NY Sun